Tell us about yourself?
Here's the very short story: I attended CU Boulder (go Buffs!) where I earned a Bachelor of Science in Architectural Engineering and a Master of Science in Civil Engineering. Both of those degrees have emphasis in Structural Engineering and I'm still a practicing engineer today. As an engineer, I've worked on everything from residential homes to industrial structures. I spent about 12 years as a corporate drone before running with EngErotics full-time.
During graduate school and also while I was in the corporate world, I was a "sex toy sales lady" in the direct sales industry on the weekends. I did sex toy parties for groups of women as a way of supplementing my income. I was quite good at it! I had no clue that I would be great at selling intimacy products or talking about sex in front of groups of strangers. Later on down the road and due to several different things that influenced my decision to found EngErotics, I found combining my background in engineering with my sex toy sales experience to be a natural fit that made perfect sense. This meant growing beyond what I had been doing in order to pursue something greater and much more fulfilling.
Outside of EngErotics, I own and run a second company that does regular ol' structural engineering, design, and land development. I enjoy spending time with my family very much (husband, two kids, and a cat) and we do all sorts of things together…like travel! I also enjoy cooking, baking, CrossFit, and Karate (I'll be testing for my blue belt soon).
What does EngErotics mean to you? 
EngErotics is short for "Engineered Erotics". I didn't give this company that name to be cute or trendy; I named it that because I envisioned a sexual wellness/sex tech company that is powered by engineers and technical minds and that's exactly what it's become! In fact, I like to tell people that EngErotics is Black-owned, led by women, and powered by engineers.
This company means a whole helluva lot to me. It's a labor of love that requires that I tend and nurture it so that it can mature and thrive on its own. I was a new mom when I first founded EngErotics. My son, my first-born, was only 7 months old at the time. Over the last 7 years, I've watched this company grow and develop alongside both of my kids. Having my journey as a mom run concurrently to my journey as a founder has been nothing short of profound. The parallels here are many.
Tell me about how you got the idea to start EngErotics.
At the time that I first heard "the call" (as I like to call it) to somehow be a part of the sexual wellness space, I had no clue what I would do or how it would work. All I knew was that I was feeling disillusioned with my corporate career path and I wasn't satisfied with what the world of direct sales had to offer. My corporate career paid very well but it was and still is very much the Good 'Ol Boys Club. It's simply not a space in which women of color may easily spread their wings, progress, and succeed. Direct sales also didn't feel like a great fit anymore. Aside from the lack of diversity and inclusion both in the marketing materials and in the sales model, I also found that there wasn't much I could do when it came to ensuring the quality of the products I was selling. All of these things, from both my engineering and direct sales careers, were bothersome and tiring and I simply wasn't feeling fulfilled by the work I was doing. All of this was happening about two and a half years before I founded EngErotics. I knew I wanted (needed!) a way out and to do something else, I just didn't know what that was yet.
After much soul searching and contemplation, I founded EngErotics in 2016 in response to a clear lack of design standards and safety regulations in the sexual wellness industry. I endeavored to bridge the gap between the technical and the sensual to help ensure body-safe products of high quality by creating a space where the fundamentals of science and engineering would lead. I was also determined to build a company that prioritized conscious diversity, equity, and inclusion best practices (what we now refer to as DEI) while putting genuine representation at the forefront. There didn't really seem to be a seat at the tables where I was attempting to sit. It seemed logical to build my own.
What kind of products does EngErotics sell? 
EngErotics specializes in the design and development of body-safe, well-engineered intimacy devices as well as the manufacturing of CBD-infused intimate body care products. Much of what we make and sell to our clients is crafted in-house. We also carry a curated collection of well-made intimacy devices by other brands we recommend and trust. This selection changes periodically throughout the year. 
What would you recommend to someone who is new to CBD-infused products? Or sex toys in general? 
Get educated! Ask questions! Do your due diligence! When it comes to CBD-infused products, getting familiar with commonly used ingredients is important. Knowing the difference between CBD isolate, distillate, etc. is also very helpful in finding products that suit you best. Have an idea of what sort of delivery you're interested in (topical, edible, transdermal, etc.) so that you'll have better success at narrowing down your choices. And, of course, always ask to see a CoA for the brand/product you are interested in.
As for sex toys, it's important to have an idea of what it does for you pleasure-wise. Clitoral stimulation? Anal stimulation? Do you really love foreplay? Get familiar with what pleases you sexually so that you can find an intimacy device that will deliver the types of sensations you're looking for. You wouldn't invest in a g-spot toy when nipple stimulation is what actually gets you off. Always look for non-porous toys (glass, metal, ABS plastic, silicone) as they are able to be cleaned and/or sterilized properly. Try not to be shy and embarrassed. I know that's a big ask for many, but I'm serious. Exploring and becoming familiar with what gives you sexual pleasure is really helpful in honing in on an intimacy device that will work well for you.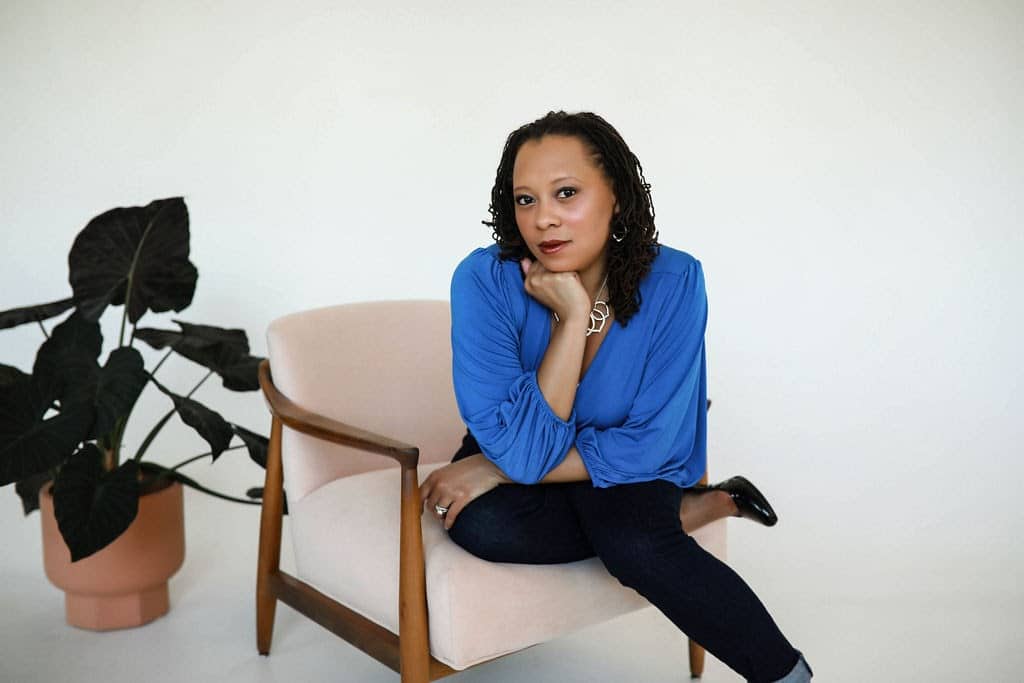 Sex Tech
What does Sex Tech mean to you?
Sex Tech means many, many things to me. I find the Sex Tech industry to be an incredible place to exist! It is a space that's largely led by women and that focuses on a variety of different issues that the greater pleasure product industry simply does not address. It has become a place where technological innovation and the normalization of sexual pleasure may take center stage. It actively works to fight the good fight for the purpose of leveling the playing field and ending the inequities that are so pervasive on the journeys of female founders. If all of that weren't enough, I've had the pleasure of speaking to several graduate students who are conducting research that is focused on what is happening within this industry and its trajectory forward. This industry has become worthy of research and study. It's a very exciting thing to see! This industry has become a place of healing, growth, self-discovery, wonder, justice seeking, and advocacy. I am here for all of it!
What is something that EngErotics does differently than other Sex Tech companies? 
You won't find a great number of Black-owned Sex Tech companies out there. Sex Tech is wonderful. It's powerful. It's overwhelmingly dominated by women who seek to blaze trails. It's also overwhelmingly White. By simply existing as we do, we are different. We actively advocate for representation and we most definitely walk our talk. We are outspoken when it comes to things like diversity, equity, intersectionality, and inclusion.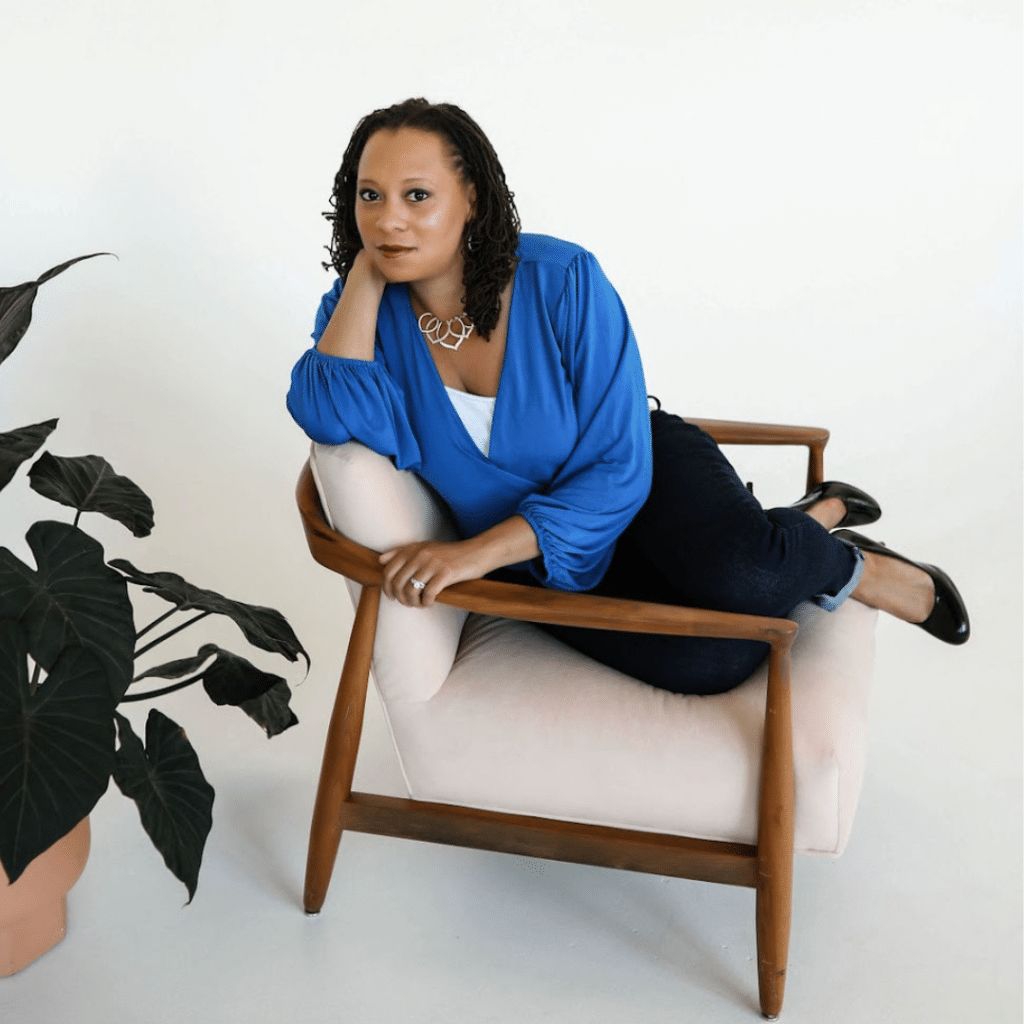 Being an Entrepreneur
What is your favorite part of being an entrepreneur?
I would say it's the thrill and challenge of building an organization from the ground up while working to cultivate the life of my wildest dreams. The freedom to do my professional life in the way that serves me best gives me an immense amount of joy as well.
What qualities do you think every entrepreneur should possess?
Tenacity, patience, grit, empathy, compassion, accountability, and a great deal of self-awareness. You're gonna take a lot of L's on this path and a big handful of those losses just might be your fault. Be prepared to own it.
How have you grown personally from becoming an entrepreneur?
Being an entrepreneur has taken me through some exhilarating highs and some really depressing, soul-crushing lows. Those experiences have taught me to live in gratitude when things are going smoothly but to remember to dig deep and remember what I'm made of when things become seemingly impossible. My sense of appreciation and gratitude have deepened over the last several years while my ability to pick myself up and keep going continues to become more efficient and less painful. If that weren't enough, I've also found that I'm better able to slow down, accept things for what they are, and be patient as I wait for things to shake out as they will. Finally…and this is a big one… entrepreneurship has really humbled me as a person. Everyone needs help at some point, even "successful" entrepreneurs. This journey has shown me that, sometimes, the solution is to humble yourself, swallow your pride, and ask for help from those who can provide it.
What will you never compromise on with your business?
I will never compromise our sense of integrity. Once that's gone, you don't have much of anything left.
How do you define success?
It's taken me a long time to realize that any victory, any sort of progress, no matter how small, or seemingly insignificant is most definitely a success. It also took me a long time to realize that taking the time to learn from my errors is also a form of success. For a good portion of my career, I was so focused on reaching my goals and getting to the next level that I neglected to focus on the journey itself. I neglected to appreciate my mistakes and the lessons I learned from them. So, these days, I'd say my definition of success is much broader and forgiving than it was when I first started out in my career. It allows me to be gentle with myself and to give myself grace whenever my world seems more upside down than is comfortable for me.
What routines do you follow each day?
At the start of each week, I like to sit down and write out my To Do list for that week. Everything that I want to accomplish (both personal and professional tasks) go on the list. At the start of each day, I have a look at my list and decide what I would like to tackle that particular day. As I finish each task, I cross it off my list and continue the following day.
Fitness is a big part of my life and my self-care routine, so I make an effort to get a good CrossFit workout in the morning twice a week. I also do karate with my family and I spend two to three days a week training at our karate school.
Lastly, going to bed on time each night is very important to me. Sleeping well is how I manage to tackle all the things I have to do.
Where do you see yourself in 5 years? 10 years?
In 5 years, I believe I'll have an idea of what the "next thing" I decide to tackle will be.
In 10 years, I believe that I'll be deeply engrossed in whatever the "next thing" is.