International Women's Day is about representing and supporting all women; this includes celebrating women of various backgrounds, expertise, and passions.
EngErotics is a black- and women-owned CBD and intimate care company. Our company has thrived on female empowerment and representation of others.
We value others who represent in the cannabis and sexual health education fields.
For International Women's Day, we wanted to give other women in these fields the opportunity to share their passions, endeavors, and links to find them!
Be sure to check out all women that we are honored to feature! Each woman featured are all inspirational and unique in their perspectives and expertise.
Below are 4 strong and empowered women who are knowledgeable and educating others: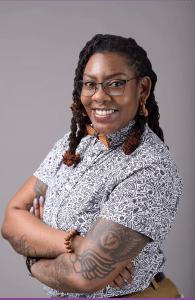 Shanae Adams + Chrysalis House
Shanae "HonestlyNae" Adams,PhD (c), MA, LPCC, ADDC, NCC, CIGT (pronouns she/they) serves her community in a variety of ways, including therapist, educator, researcher and sex-positive enthusiast. They became interested in sexuality as a teen watching Talk Sex with Sue and Real Sex on late-night TV. After joining a sexuality education club in undergrad, she became a well-established sexuality educator, researcher, and pleasure activist. Their mission of sexuality normalization, explanation, and melanated representation drives her to prioritize the healing and experiences of QTBIPOC and femmes of color. She utilizes an intersectional and indigenous approach with clients and in their lectures to amplify those experiences. They are currently pursuing their Ph.D. in Clinical Sexology, focusing on kink and communities of color.
The Chrysalis House is a sex-positive collaborative with the goal of transformation spearheaded by two Black, queer, femme, sex workers, and educators. The Chrysalis House creates a space to provide holistic healing, education, and the opportunity to enter into your own "chrysalis" and be affirmed by the beautiful wings you may not see.
The Chrysalis House offers programming to the community both virtually and in person. Plan events that provide a space where QTBIPOC individuals can come as their whole self, and events that can be the catalyst for change regarding various topics (i.e., decriminalization of sex work, housing security, sexual education, etc.)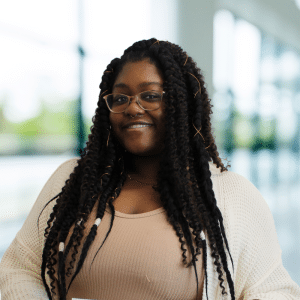 Danielle Simpson-Baker
Danielle Simpson-Baker is a Registered Marriage & Family Therapy Intern in Florida and a Board Certified Sexologist with the American Board of Sexology. Danielle earned her master's in Marriage & Family Therapy in 2021 and is currently finishing coursework for a dual certificate in sex therapy and education. She also runs a sex & cannabis positive Instagram page (@thesexpottherapist) that has amassed more than 24,000 followers since its inception in 2019; with that following, Danielle started a virtual sexual wellness clinic called Sex(pot) Therapy, LLC (sexpottherapyllc.com; instagram.com/sexpottherapyllc). Danielle provides sex therapy, coaching, & consulting, as well as a host of sexual wellness products for every person's needs!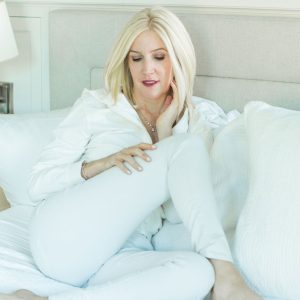 Nicole K McNichols
Nicole K. McNichols Ph.D. is an Associate Teaching Professor in the Department of Psychology at the University of Washington. Nicole's course, "The Diversity of Human Sexuality," is the largest and most popular undergraduate course in the university's history with four thousand enrolled students each year. Nicole is the co-author of the textbook "Human Sexuality In A Diverse Society" and the Ted Talk "Students On Top: A Vision for 21st Century Sex Education." She also writes frequently for various publications including Psychology Today, The Seattle Times, and The Conversation. Follow her work at www.nicolethesexprofessor.com and on Instagram at @Nicole_TheSexProfessor.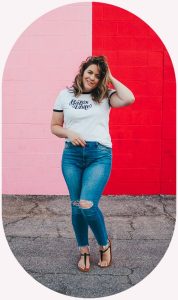 April Davis
A compelling speaker, creative consultant, visual artist and wordsmith, April Davis has been featured in magazines, on podcasts, and on stage, sharing her wisdom, humor and knowledge as the creator of The Vagina Blog and The Vagina Blog Podcast. Her passion and drive have created an entire community around female body health, as she empowers women and vagina owners to love themselves fully while focusing on bringing light to taboo topics that we just don't talk enough about, like sex and periods, along with self-love and positivity.